This Muslim Boy chooses to Celebrate EID Differently
By Altab Hossain
Eid is a test of one's faith towards god.
You sacrifice eating from dawn to dusk. To show how strong your faith is. The point is to remind people of the need to be humble. Through the fast, you feel the hunger and remember poor people. You realize what it means to not have food. It brings you down to the ground.
At the end of the one month fast, you donate 4% of your money to poor people at the end of the fast. It isn't just faith, but also charity. You celebrate observing the fast in the correct way it should be done.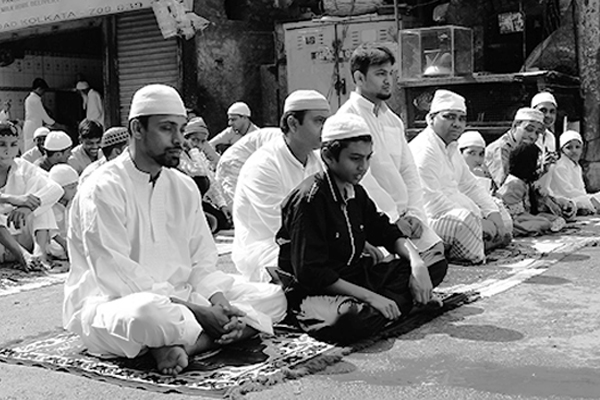 After the prayers are said, you make friends with your enemies. You shed everything that's between you two and hug that person, thereby finish any grudges and bad blood. It's an overflow of emotions, and I end up feeling very light at the end of it.
Eid is about sacrificing something you love the most. People buy animals and sacrifice in the name of God. I don't see the connection at all.
I was never an animal lover. I disliked dogs because I was taught that they are dangerous and they bite humans. As I was born in a Muslim family, animal cruelty was nothing new to me. During Bakrid (Id-al-adha), I saw hundreds of cows, goats, camels being slaughtered mercilessly. I was encouraged to take part in the killings. I skinned cows and goats and chopped them to pieces. Then cooked and ate them. I saw nothing wrong in it. The conditioning and brainwashing was deep and strong. Everyone was doing it. Subconsciously, I thought it must be the right thing to do. All my meals included meat. I remember making fun of vegetarians by saying 'Plants have feelings, eat stones'. And so it continued.
One day, my friend Sunny shared a Peta video on Facebook where a dog was being abused.
I subscribed, liked and shared.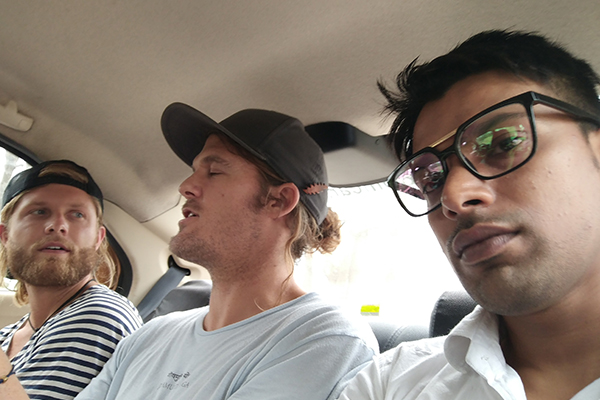 Altab with Kip, the director of the movie Cowspiracy. Image credit: Altab Hossain
PETA kept sharing animal cruelty videos (elephant abused in the circus, monkey abused in a zoo). I shared them and commented 'Heartless assholes will burn in hell'. Simultaneously I kept eating dead bodies of cows, chickens, goats, and fish.
One fine day, Peta shared a video titled 'Horrors of dairy and poultry industry'. I watched the video and I couldn't believe what I saw. I was shocked beyond belief. Male baby chicks and male baby calves were being killed because they were not profitable and it is a standard practice. I cried that night. Couldn't sleep. I decided that I will research more and if I find it all true, I will quit eating eggs and dairy.
A week later, I quit meat. I had stopped eating beef a year ago before going vegan because I found tumor in the piece of meat, and either way, my dermatologist advised me to quit red meat. I had increased consumption of chicken which is totally loved to consume. After finding out the truth about cruelty, I felt guilty every time I ate eggs or drank milk. A couple of weeks later I stopped consuming all animal products.
I became vegan 2 years ago and difficult is an understatement to describe the beginning of my journey. I had intense fights with meat lovers, slept hungry on many nights due to unavailability of veg food at home, mentally harassed and tortured, mocked, pieces of meat thrown at me, decapitated body parts of animals were sent on WhatsApp.
Initially, I knew only one vegan. Today, I have vegan friends from all around the globe and I feel much stronger and motivated to see this community growing so beautifully and rapidly.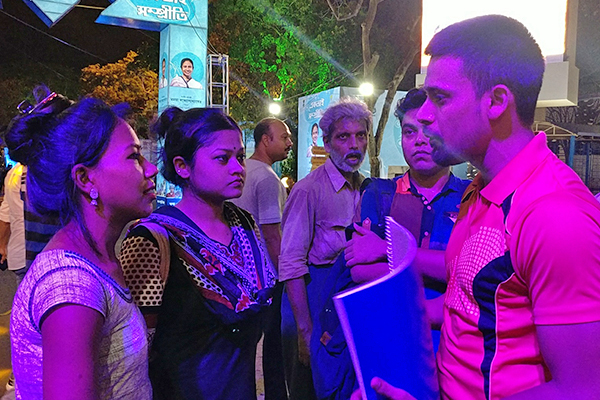 Image Credit: Altab Hossain
I keep organising events, outreaches, and protests. Organised 3 protests. Many leafleting outreaches. During last year's Kolkata International Book Fair, I reached out to 5500 people in 2 days with the help of a friend. I've helped people with a couple of documentaries that will be game changer for veganism in India. I've been lucky enough to have gotten featured in magazines as well.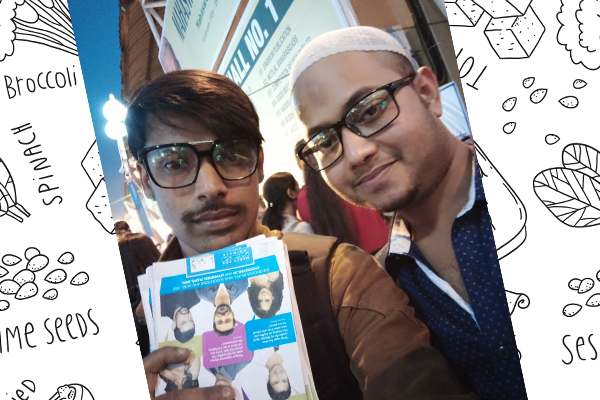 Something really wonderful happened recently. I was invited as a guest speaker in Pune Siddhechal Society Jain temple on the occasion of a programme named Ahimsa- A way of life. People from different walks of life and varying religious backgrounds were invited to give a talk on the workings of a plant-based diet.
Take a look at it right here:
Many people, especially Muslims, like my approach of spreading veganism and that is the reason I've been very successful in helping people realise how wonderful and important cruelty-free life is.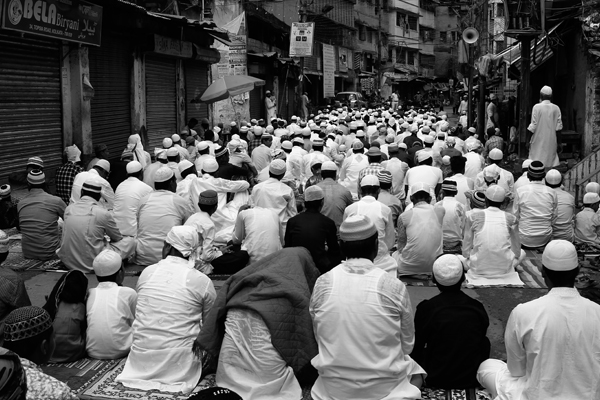 Altab at the mosque. Image credit: Altab Hossain
When I turned vegan, I was told by my family that I might become really weak and might not survive on such a diet. But then someone wise told me, "be the person to prove to my family that it is possible to live a healthy life on a vegan diet by living it, and not just preaching." And that is exactly what I've been doing.
Every Sunday, vegan biriyani is made for everybody and kept meat separately. Mock meat biriyani, soy kheema made with corn and peas, parathas are the delicacies made for me at home. I skip the desserts since it isn't vegan. On Eid today, I have invited a few friends over and made special vegan meals for them to try. Vegan soya keema and biryani.
On the auspicious occasion of Eid, I'd like to stress on the fact that the only way we can achieve animal liberation is by love.
Eid Mubarak to all!
About Vegan First:
Veganism is a lifestyle. It's more than just a diet. From the toothpaste you use, to the clothes you wear, why even the car you buy, and so much more, there are aspects of veganism that are involved in each of these. Vegan First curates all-things-vegan under one digital platform. Be it an interview, or a video, or an event or a food review or a recipe or fashion or a party, we package it beautifully and deliver it to you, and help you lead a more compassionate lifestyle!
Vegan First is your one stop solution to finding everything that is cruelty free!
The concept of Vegan First as a brand was inspired by the teachings of Brahmarishi Mohanji. He has touched a million lives across the globe and has been the driving force behind this vegan venture. He set us on the path to a cruelty-free, compassionate and happy lifestyle. We're happy to take the baton forward and spread his message to more people.
Vegan First would like to thank Altab Hossain, the author above, for sharing his thoughts and his story with us – we hope more people of different faiths will learn to make compassionate and conscious decisions.
LUV4All thanks you, Vegan First, for sharing Altab Hossain's story.
.
.
.


Publisher's Note: For support on your plant-based journey:
1. https://www.facebook.com/groups/veganmuslimcommunity/
Vegan Muslim Community has 5,313 members. Salam aleykum and welcome to our beautiful Muslim vegan community! 🙂 We welcome everyone who loves Islam, veganism, animals, environment and are respectful…
"I am now free from Symptoms of MS" – Nadder Montassir. After being diagnosed with Multiple Sclerosis, Nader decided not to take the medication that was prescribed but to adopt a whole-food plant based diet. 50% of those diagnosed with MS are in a wheelchair in 5 years but Nadder is now living symptom free and inspiring others to follow in his footsteps with his detox retreats.
Meet Nada. Hi! I'm Nada, (pronounced ned-a). I create simple, healthy, plant-based recipes inspired by Middle Eastern flavours and write about leading a vegan lifestyle in the Arab world.
I'd like to share a few quick thoughts this Eid-ul Adha. I'm not going to discuss the devastating impact raising and killing animals is having on the animals and environment. This is detailed in the article Don't Kill An Animal This Eid. Please familiarize yourself with it if you would like a little background as to why I strongly feel it is highly irresponsible and negligent to continue this practice…